| Sold out
Identity Keffiyeh
/
The Identity Keffiyeh is a reinvented version of the Classic Keffiyeh but weaves together black, red, white and green tassels to resemble the Palestinian flag. It's the perfect accessory to not only celebrate Palestine and its rich history, but stand in solidarity with its people. 
Tassels are handmade & sewn by women in marginalized communities in Jordan.
Key Features

Handcrafted tassels by women living in marginalized communities 
Made in our family owned keffiyeh factory
Original woven keffiyeh fabric
Soft premium-quality feel
70% Cotton 30% Polyester
Care Guide

Hand wash
Cold wash
Air Dry
Shipping & Returns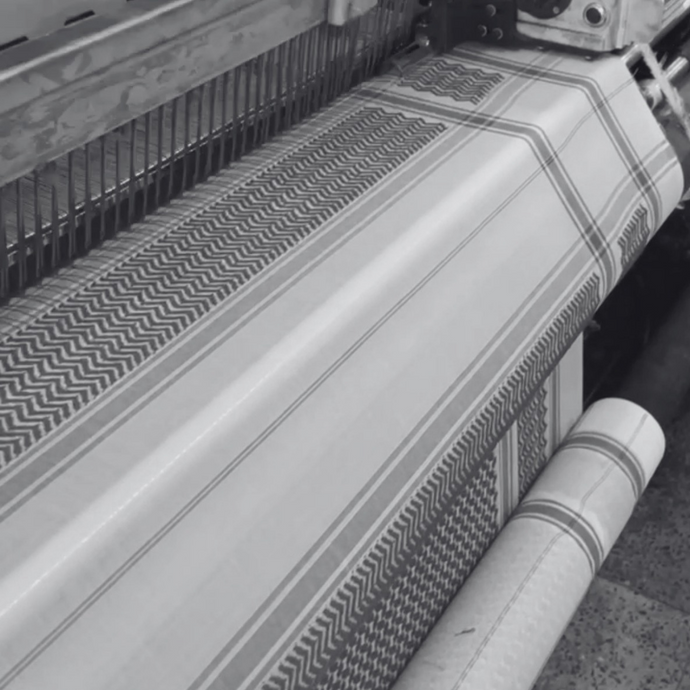 Our Factory
We proudly produce all of our keffiyehs in our family-owned keffiyeh factory currently operating in Amman, Jordan. Established by Jido Ahmed Al Bulbul in Jericho, Palestine in the 1950's, the factory was relocated after he was expelled from Palestine in 1967. The factory is now run by two of his children and produces a wide variety of keffiyehs amongst other textiles. Although our headquarters is based in North America, we recognize the importance of creating pieces authentically and through that, supporting the local Arab community.
learn more
Beautiful and handmade. So pretty.
Beautiful
Beautifully made Keffiyeh. Great communication with the seller.
Beautifully made
Happy to be able to support in some way. Beautiful in every way and it smelled so good. Free Palestine and the DRC🫶🏽🫶🏽🫶🏽
It's a lovely, traditional piece.
I wear it almost everyday. Free Palestine & DRC until it's backwards.
Beautifully made. Very soft