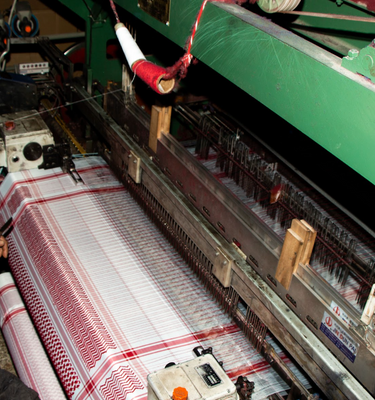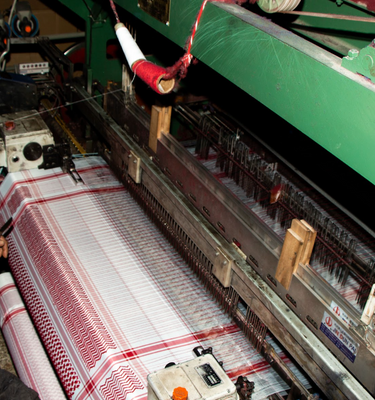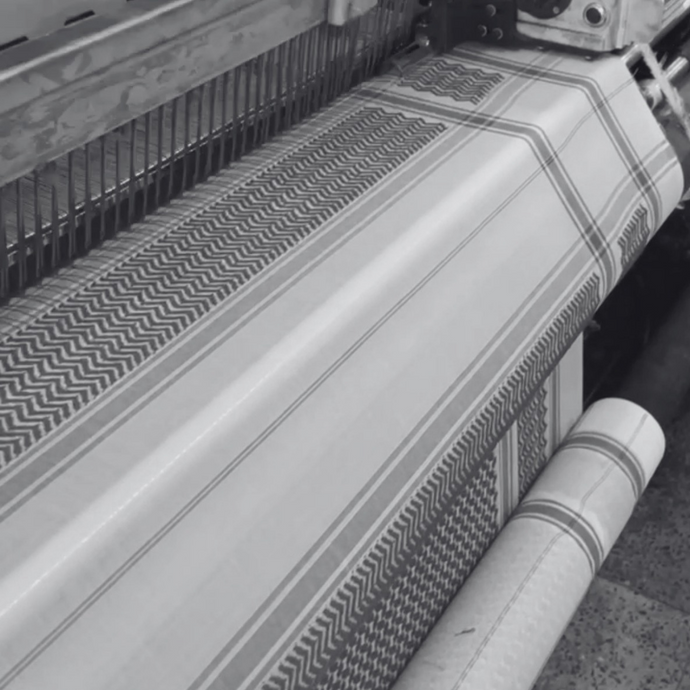 Our Factory
We proudly produce all of our keffiyehs in our family-owned keffiyeh factory currently operating in Amman, Jordan. Established by Jido Ahmed Al Bulbul in Jericho, Palestine in the 1950's, the factory was relocated after he was expelled from Palestine in 1967. The factory is now run by two of his children and produces a wide variety of keffiyehs amongst other textiles. Although our headquarters is based in North America, we recognize the importance of creating pieces authentically and through that, supporting the local Arab community.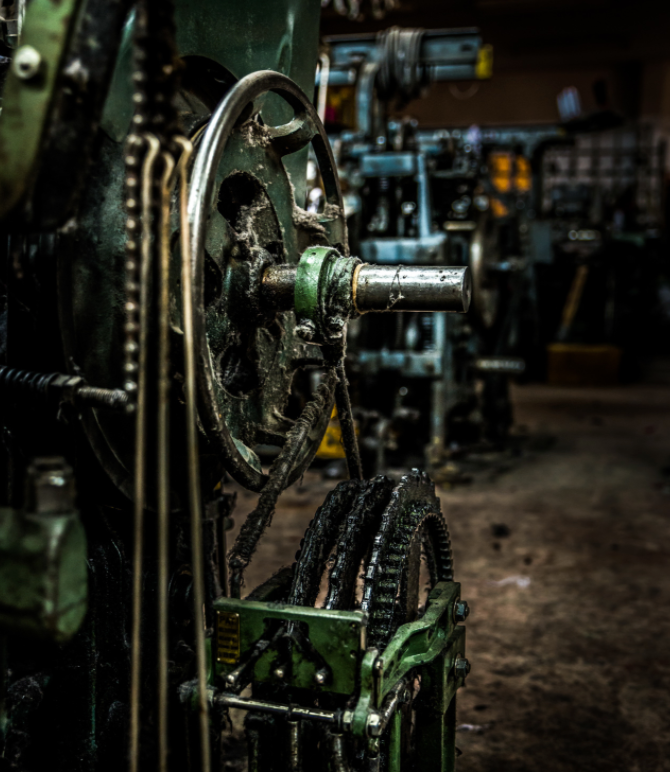 IN PALESTINE
How it Began
Jido Ahmed Al Bulbul began working in the textile industry in the early 1950s, where he worked at a manual loom textile factory in Hebron. There, he learned all the basics of operating a textile factory until he became an expert in the field. In the year of 1958, he and his brothers opened their very own textile factory in Jericho, Palestine where they primarily manually produced keffiyehs.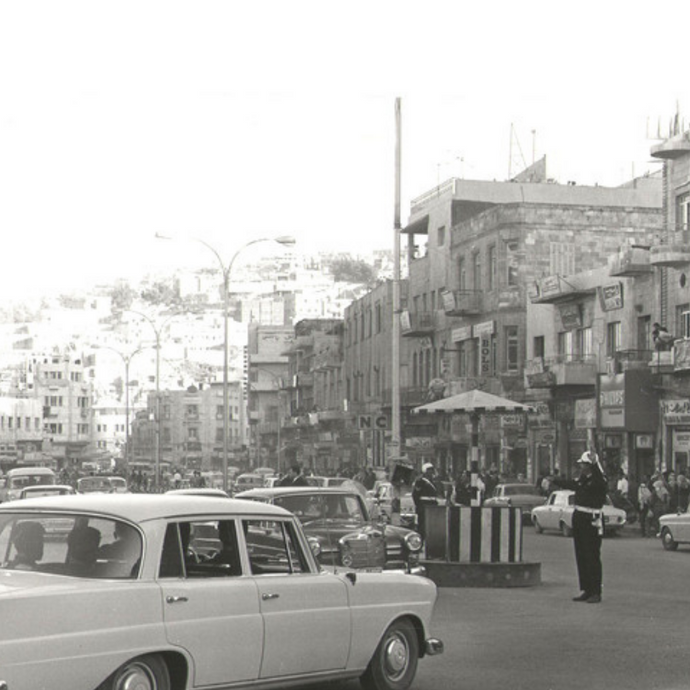 FLEEING FROM PALESTINE
Jordan
After fleeing from Palestine following the 1967 war, Ahmed Al Bulbul started a new chapter of his life in Amman, Jordan. There, he re-established his keffiyeh factory called the Golden Textile Factory, the first keffiyeh factory in Jordan. He persevered as he knew that the production of the iconic keffiyeh had to go on and he thankfully received a great amount of support for over 30 years. Jido Ahmad Al Bulbul passed away in 2006, his legacy lives on until this day.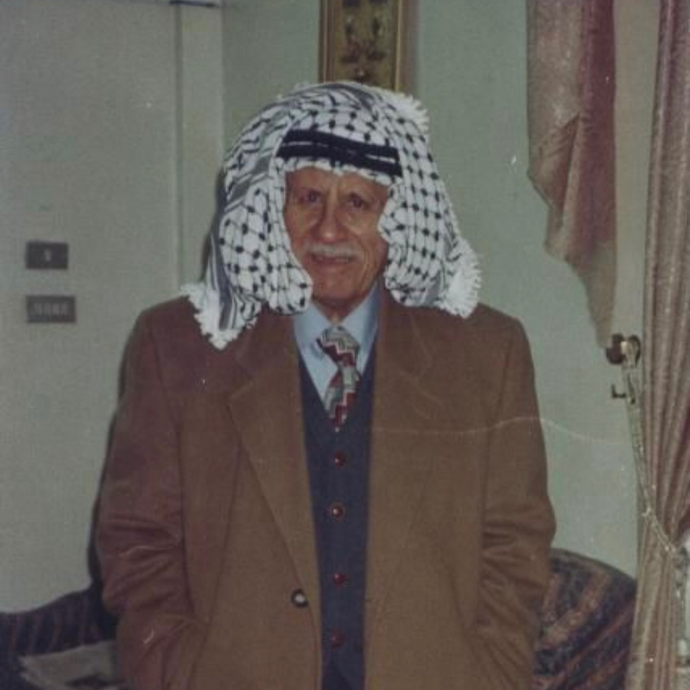 A SYMBOL OF RESISTANCE AND LIBERATION
The Keffiyeh Legacy
Jido Ahmad proudly helped to pioneer the keffiyeh industry to what we know it to be today. The production of the keffiyeh was also the beginning of a widespread movement of Palestinian solidarity outside of Palestine and all over the world. With supporters like you, we're able to keep the keffiyeh legacy ongoing and hope to continue to do so. The keffiyeh will remain a legendary symbol of resistance and liberation, until Palestine is free.