| Sold out
Saya Tote Bag
/
Tote bag featuring traditional Saya fabric.
Key Features

Organic canvas cotton blend fabric

100% Authentic Saya fabric ethically sourced from Syria
Care Guide

Hand wash
Cold wash
Air Dry
Shipping & Returns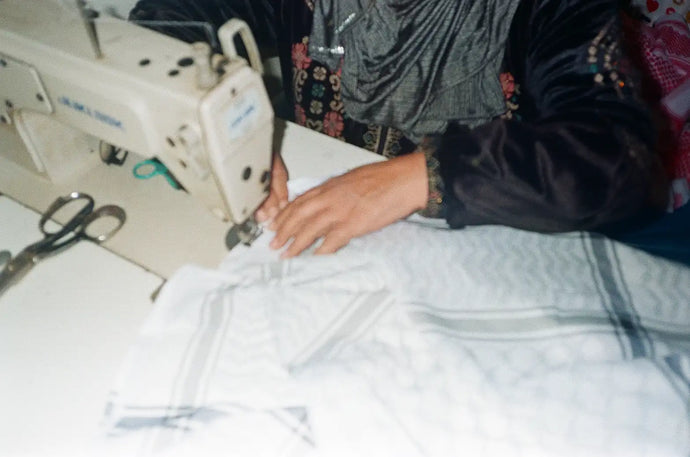 INTRODUCING OURSELVES
Our Story
Founded in 2018, we create meaningful Arab heritage streetwear rooted in tradition, culture, and history. At KUVRD we combine fashion with purpose. We're an impact-driven lifestyle brand that speaks to the uniqueness of the Arab identity & culture. Our designs honour the people who make them & the places where they are made, while supporting marginlized communities through sustainable employment & community-based projects.It's our way of giving back, intertwining the threads of past and present, and crafting a brighter, more inclusive future.
Our inspiration springs from a deep-rooted history that dates back to our families textile factory in Palestine in the 1950s. 
Join us on this journey of reconnecting roots — preserving art, culture, and identity.
learn more
Love it
Beautifully crafted and sturdy tote.