Elevate your wardrobe with a touch of Bedouin heritage with our all new Bedou Denim Jacket. This premium unisex denim jacket seamlessly blends traditional Bedouin fabric with streetwear.
Key Features

Woven Bedou fabric 
100% cotton denim
Drop shoulder 3/4 folded sleeves
Unisex
Care Guide

Hand wash/Cold wash
Air dry
Handle with care
Shipping & Returns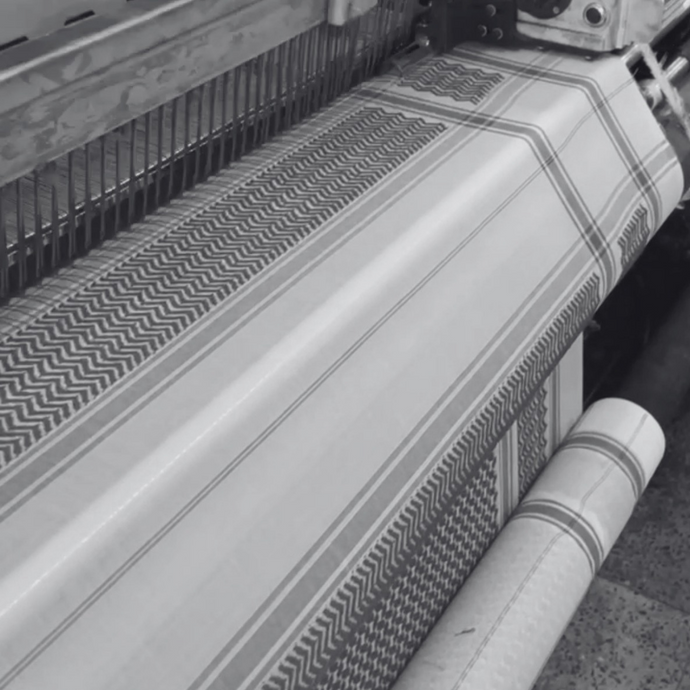 Our Factory
We proudly produce all of our keffiyehs in our family-owned keffiyeh factory currently operating in Amman, Jordan. Established by Jido Ahmed Al Bulbul in Jericho, Palestine in the 1950's, the factory was relocated after he was expelled from Palestine in 1967. The factory is now run by two of his children and produces a wide variety of keffiyehs amongst other textiles. Although our headquarters is based in North America, we recognize the importance of creating pieces authentically and through that, supporting the local Arab community.
learn more