Stand out in our multi-colored Keffiyeh Vest. The Keffiyeh reimagined to an everyday throw-over vest, in the most vibrant colours.


Key Features

Embroidered fabric

Handcrafted Tasseled edge

60 % cotton 40 % polyester  
Care Guide

Hand wash
Cold wash
Air dry Handle with care
Shipping & Returns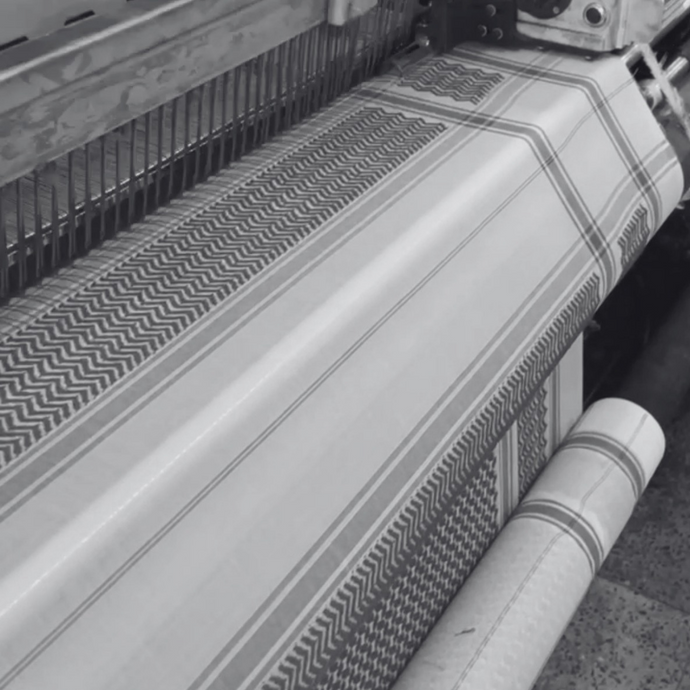 Our Factory
We proudly produce all of our keffiyehs in our family-owned keffiyeh factory currently operating in Amman, Jordan. Established by Jido Ahmed Al Bulbul in Jericho, Palestine in the 1950's, the factory was relocated after he was expelled from Palestine in 1967. The factory is now run by two of his children and produces a wide variety of keffiyehs amongst other textiles. Although our headquarters is based in North America, we recognize the importance of creating pieces authentically and through that, supporting the local Arab community.
learn more
Perfectly versatile, representation + fashion
Absolutely in love with this vest. Those who know compliment me, greet me in solidarity. It's a great way to start the conversation about Palestine too.
And honestly- I've been harassed by *srael supporters while wearing it and I'm all the more fine with that!
Beautiful material … recommended
Love it
It's a fantastic vest, made well, and I've gotten so many compliments! I love it!
Should be a wardrobe essential :)
This piece goes with everything! Just wear it with your neutrals and jeans and you're good to go!
Proud purchase
Love the material and style. Ideal for different seasons and can be worn in different styles.