The traditional Red Keffiyeh is native to many areas in the Southern Arabian Peninsula, and remains a popular cultural symbol in Jordan and the Gulf regions. It serves both practical and symbolic purposes – and was historically worn by bedouins as it represents the colours of the red Arabian deserts.
Key Features

Authentic Embroidered Fabric
Soft premium-quality feel

90% Cotton 10% Polyester 

Made in our family owned Keffiyeh factory Jordan 
Size: 47" x 47"
Care Guide

Hand wash
Cold wash
Air Dry
Shipping & Returns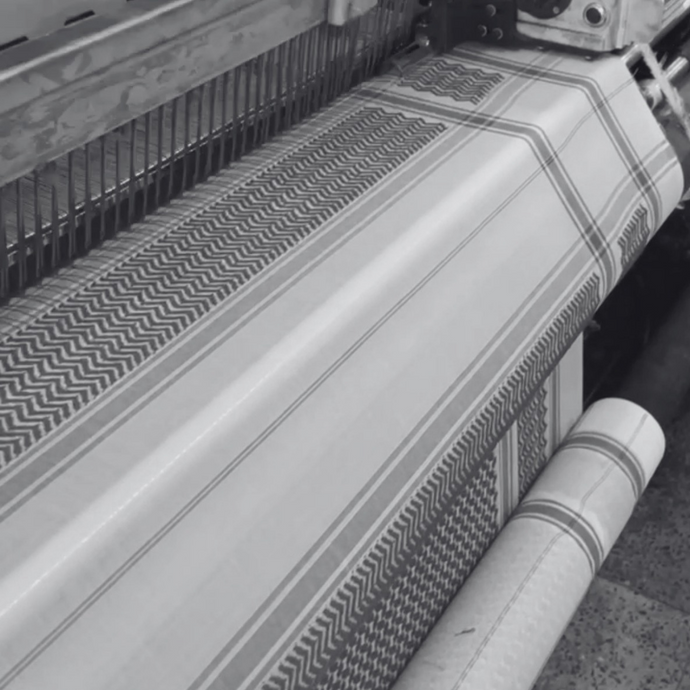 Our Factory
We proudly produce all of our keffiyehs in our family-owned keffiyeh factory currently operating in Amman, Jordan. Established by Jido Ahmed Al Bulbul in Jericho, Palestine in the 1950's, the factory was relocated after he was expelled from Palestine in 1967. The factory is now run by two of his children and produces a wide variety of keffiyehs amongst other textiles. Although our headquarters is based in North America, we recognize the importance of creating pieces authentically and through that, supporting the local Arab community.
learn more
Gorgeous
This keffiyeh reminds me of my dad's. I love the color, the texture and materials used. Perfect.
Beautiful piece
Love the keffiyah beautiful color high quality craftsmanship very happy with this one Humdiallah
Beautiful
Beautifully made, color is perfect~
Gorgeous
everything about it is perfect, great to show solidarity.
Beautiful
good material and nice colors! It's perfct.