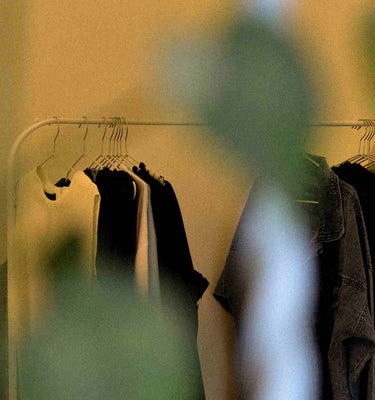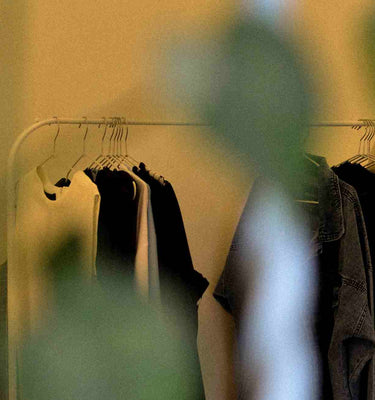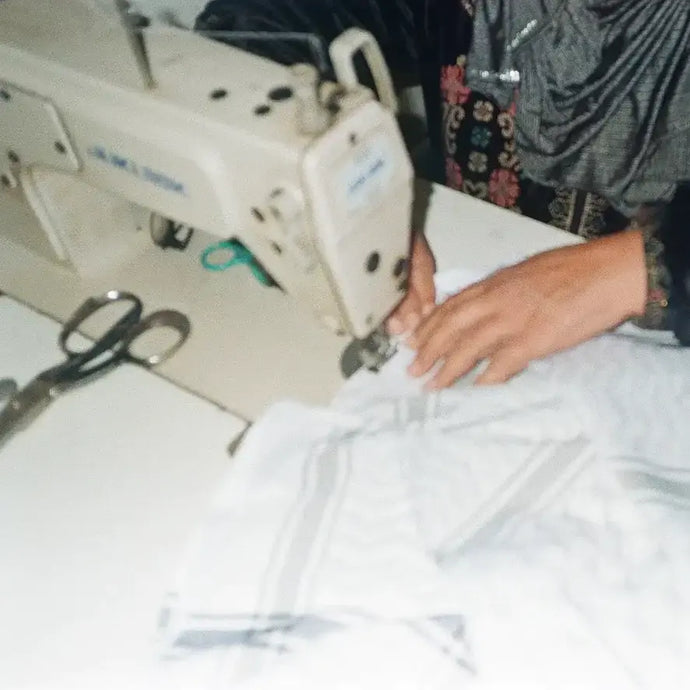 INTRODUCING OURSELVES
Our Story
Founded in 2018, we create meaningful Arab heritage streetwear rooted in tradition, culture, and history. At KUVRD we combine fashion with purpose. We're an impact-driven lifestyle brand that speaks to the uniqueness of the Arab identity & culture. Our designs honour the people who make them & the places where they are made, while supporting marginlized communities through sustainable employment & community-based projects.It's our way of giving back, intertwining the threads of past and present, and crafting a brighter, more inclusive future.
Our inspiration springs from a deep-rooted history that dates back to our families textile factory in Palestine in the 1950s. 
Join us on this journey of reconnecting roots — preserving art, culture, and identity.
GIVING BACK WITH KUVRD
Karam by KUVRD
"Karam" – in the beautiful nuances of the Arabic language, stands for kindness, generosity, and graciousness. It's more than just a word; it's a philosophy that fuels our core.
Since the beginning, Karam by KUVRD has been our commitment to giving back. It's our heartfelt way to ensure that every KUVRD piece you wear is sewn with purpose.We're not just designing heritage wear; we're, strengthening communities through every thread. Our partnerships with charitable organization including IDRF and HCI have resulted in direct project relief aid through meal distributions.
In 2022 and beyond, our focus lies in offering sustainable employment opportunities and skills training workshops. We aim to empower marginalized communities, providing them with tools to build a brighter future.
Community based Projects
Supporting Palestine
Nearly 2 million people, including a 70% refugee majority, live in Gaza under challenging conditions. Ongoing violence and restrictions have led to high unemployment, poor mental and physical health, and limited access to education. Children with disabilities are among the most vulnerable, lacking essential services and growth opportunities. We have partnered with HCI to support 3 community- based programs that support Education, Hunger and Malnutrition, and Emergency Relief.
LEARN MORE
CURRENT INITIATIVE
KUVRD STUDIOS
Since day one our mission has been about community empowerment and giving back. As we grow, we aim to reach for more tangible and long-term solutions for communities – this is why we opened up our home and studio in Jabal Amman, Jordan.
KUVRD Studios is a home for all located in Jabal Amman, Jordan. It is an old Syrian style home that was renovated to serve as a cultural centre that preserves our heritage, and as a place of production for our slow and ethical garments. At the studio, we provide educational skill training workshops for marginalised communities to equip them with the current-day demands. We believe that this is a step in the right direction for providing stable and long-term change, as it empowers communities on a socioeconomic level.
98,000 +
Since 2020 we has donated meals to refugee families in Jordan -Jerash & Palestine - Gaza.
17 +
Recruited & employed 17+ urban refugees / marginalized individuals in Jordan and Turkey.
11
Provided training workshops to 11 marginalized individuals.
98,000 +
Since 2020 we has donated meals to refugee families in Jordan -Jerash camp & Palestine - Gaza
17 +
Recruited & employed 17+ urban refugees / marginalized individuals in Jordan and Turkey
11
Provided training workshops to 11 marginalized individuals