The perfect mini pourer you'll ever own. An ancient intricate design that has survived for years because it is antibacterial, does not decay, rust or rot. Hand painted Zaytoon motif in a mosaic textured finish.
Key Features

Hand painted design

Handmade ceramic clay

Perfect  to store oil, salad dressing or cream. 

Glazed with lead free and non-toxic glazes.

Food, dishwasher, and microwave safe.

Size: 5" X 4.6"
Shipping & Returns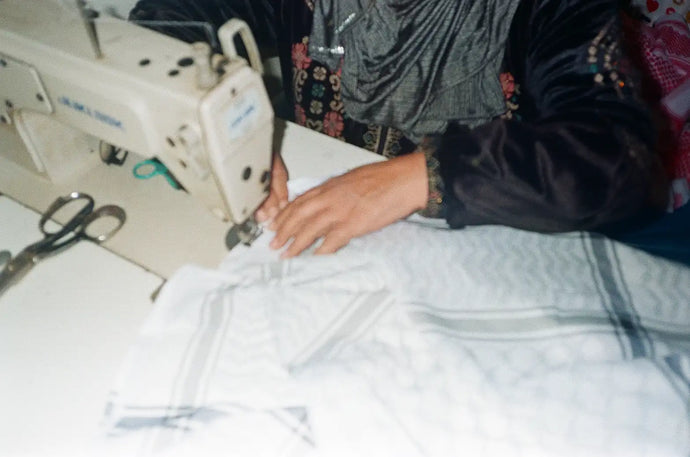 INTRODUCING OURSELVES
Our Story
Founded in 2018, we create meaningful Arab heritage streetwear rooted in tradition, culture, and history. At KUVRD we combine fashion with purpose. We're an impact-driven lifestyle brand that speaks to the uniqueness of the Arab identity & culture. Our designs honour the people who make them & the places where they are made, while supporting marginlized communities through sustainable employment & community-based projects.It's our way of giving back, intertwining the threads of past and present, and crafting a brighter, more inclusive future.
Our inspiration springs from a deep-rooted history that dates back to our families textile factory in Palestine in the 1950s. 
Join us on this journey of reconnecting roots — preserving art, culture, and identity.
learn more
Very cute
Kteer mahdoum. I got it as a present for someone and the recipient loved it. Would recommend as a gift for an immigrant from the Levant, they will appreciate