This keffiyeh bucket hat is a must-have accessory and is a useful new way to wear the iconic keffiyeh. It features an all-around keffiyeh print and comes in two different sizes to ensure a perfect fit.
Key Features

Made out of 100% authentic woven keffiyeh
Soft, Breathable Fabric
80% Cotton 20% Polyester
Care Guide

Hand wash
Warm wash
Air dry
Shipping & Returns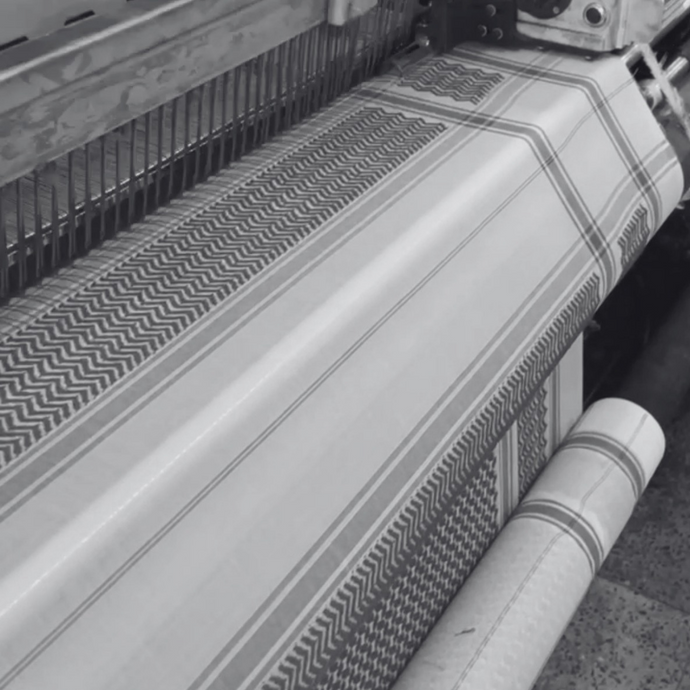 Our Factory
We proudly produce all of our keffiyehs in our family-owned keffiyeh factory currently operating in Amman, Jordan. Established by Jido Ahmed Al Bulbul in Jericho, Palestine in the 1950's, the factory was relocated after he was expelled from Palestine in 1967. The factory is now run by two of his children and produces a wide variety of keffiyehs amongst other textiles. Although our headquarters is based in North America, we recognize the importance of creating pieces authentically and through that, supporting the local Arab community.
learn more
LOVE THIS HAT
Perfect for repping all while wearing authentic keffiyeh in a trendy way,
the perfect hat
I thought this hat would to be itchy but it is actually not at all and is so comfortable!!! perfect hat to protect in style
Worthy buy worthy cause
Proud to be wearing this keffiyeh - fashionable and keeps you cool as materials light
Beautiful Bucket Hat
Excellent quality. Looks great and keeps you cool