Aayn 'Evil Eye' Phone Charm - Crossover
4 reviews
Our Evil Eye cross body Phone Charm is the perfect trendy accessory for any phone. The evil eye, known to provide protection, is featured on this charm in the traditional blue colour. It can easily be added to or removed from your device & measures 24 inches long. 
Key Features
Shipping & Returns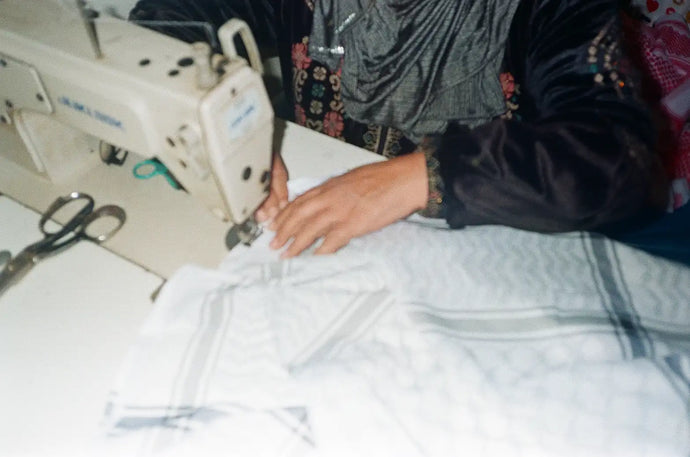 INTRODUCING OURSELVES
Our Story
Founded in 2018, we create meaningful Arab heritage streetwear rooted in tradition, culture, and history. At KUVRD we combine fashion with purpose. We're an impact-driven lifestyle brand that speaks to the uniqueness of the Arab identity & culture. Our designs honour the people who make them & the places where they are made, while supporting marginlized communities through sustainable employment & community-based projects.It's our way of giving back, intertwining the threads of past and present, and crafting a brighter, more inclusive future.
Our inspiration springs from a deep-rooted history that dates back to our families textile factory in Palestine in the 1950s. 
Join us on this journey of reconnecting roots — preserving art, culture, and identity.
learn more
Great
Love the quality and size! Perfect phone charm.
Cute and durable
Got many compliments since I got it, and since I constantly drop my phone it helps to have it hanging
Good quality and looks great!